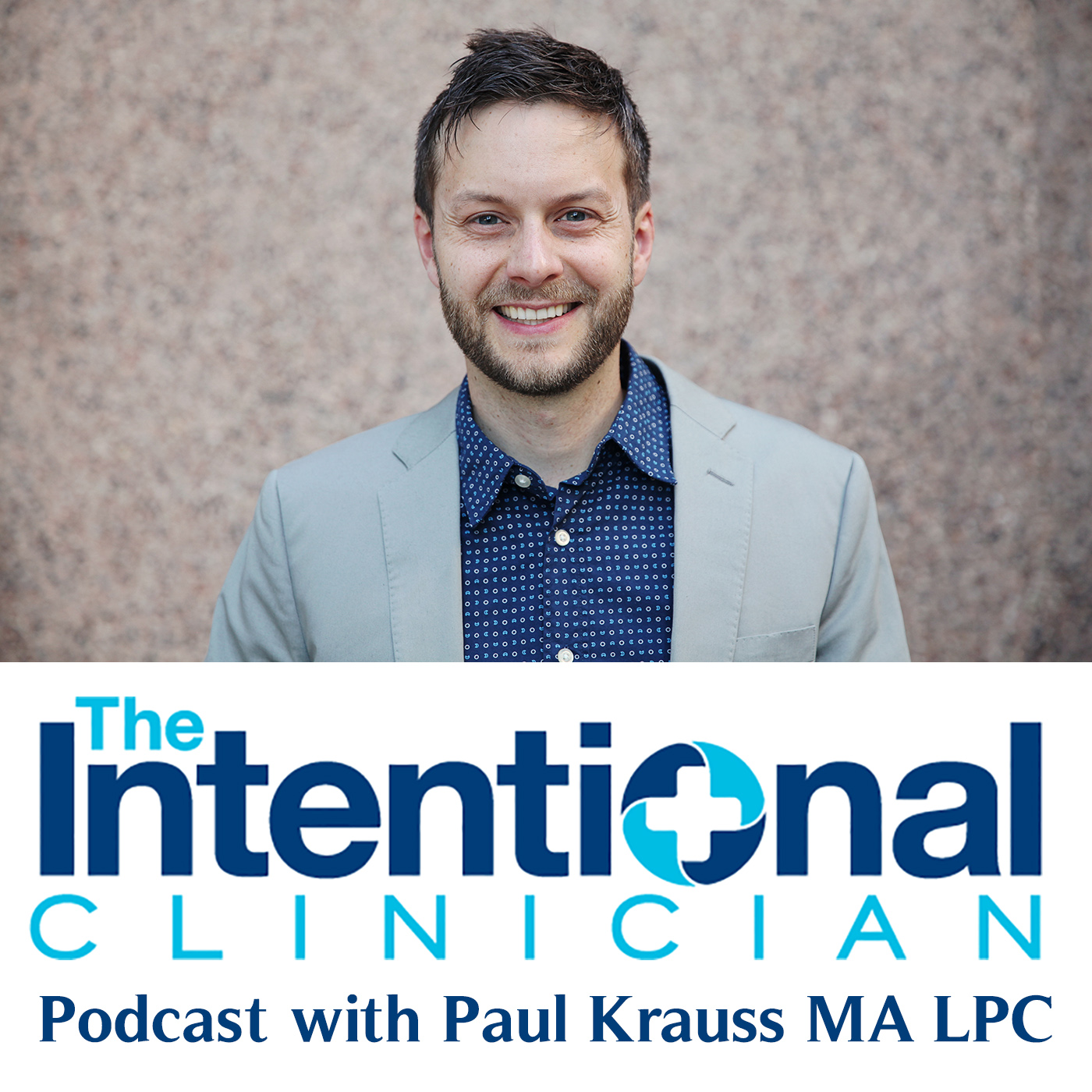 Simply put, this is the audio recording of the speech "Why we need a National Violence Prevention Hotline" that Paul Krauss MA LPC gave on May 17, 2019 at the Cultural Impact Conference held in Chicago, IL. This conference was hosted by the Chicago School of Professional Psychology.
"Learn about a bold new national effort to save innocent lives and curb violence in the United States by focusing on reaching potential offenders before they act: The National Violence Prevention Hotline."
The Speech= Paul talking w/ Slides split screen: https://youtu.be/5cqW0ryKGzM
The Speech= Slides only w/ Audio: https://youtu.be/qW-LyHx50v8
Learn more and get involved with the National Violence Prevention Hotline project here:
https://www.violencepreventionhotline.org/
Paul Krauss MA LPC is the Clinical Director of Health for Life Grand Rapids, home of The Trauma-Informed Counseling Center of Grand Rapids. Paul is also a Private Practice Psychotherapist, EMDRIA Consultant in Training (CIT), host of the Intentional Clinician podcast, Behavioral Health Consultant, Clinical Trainer, and Counseling Supervisor. Paul is now offering consulting for a few individuals and organizations. Paul is the creator of the National Violence Prevention Hotline (in progress)  as well as the Intentional Clinician Training Program for Counselors. Questions? Call the office at 616-200-4433. 
If you are looking for EMDRIA consulting groups, Paul Krauss MA LPC is now hosting weekly online and in-person groups.  For details, click here.
Follow Health for Life Grand Rapids:
Instagram   |   Facebook     |     Youtube
References utilized during the speech:
1. Sipsma, H. L., Canavan, M. E., Rogan, E., Taylor, L. A., Talbert-Slagle, K. M., & Bradley, E. H. (2017). Spending on social and public health services and its association with homicide in the USA: an ecological study. BMJ Open, 7(10). https://doi.org/10.1136/bmjopen-2017-016379
2. Sumner, S. A., Mercy, J. A., Dahlberg, L. L., Hillis, S. D., Klevens, J., & Houry, D. (2015). Violence in the United States. JAMA, 314(5), 478. https://doi.org/10.1001/jama.2015.8371
3. Torrey, E. F. (2011). Stigma and Violence: Isn't It Time to Connect the Dots? Schizophrenia Bulletin, 37(5), 892–896. https://doi.org/10.1093/schbul/sbr057
4. Stuart, H. (2003). Violence and mental illness: an overview. World Psychiatry, (June), 121–124. Retrieved from https://www.ncbi.nlm.nih.gov/pmc/articles/PMC1525086/
5. Mental Health Myths and Facts, U.S. Department of Health & Human Services, August 29, 2017. mentalhealth.gov/basics/mental-health-myths-facts. Accessed Dec 8, 2018.
6. Baer, D. (2016, July 08). The Dallas Police Force Is Evidence That 'De-escalation' Policing Works. Retrieved fromhttps://www.thecut.com/2016/07/deescalation-policing-works.html
7. Botelho, G., Kuo, V., & Levs, J. (2013, August 23). Antoinette Tuff hailed as 'true hero' out of Georgia school shooting. Retrieved fromhttps://www.cnn.com/2013/08/21/us/georgia-school-gunshots/index.html
Cohen, M. A., Miller, T. R., & Rossman, S. B. (1994). The Costs and Consequences of Violent Behavior in the United States. In Understanding and Preventing Violence(Vol. 4, Consequences and Control, pp. 67-166). Washington, D.C.: The National Academies Press. doi:10.17226/4422
9. Dastagir, A. E. (2018, December 17). What actually happens when you call the National Suicide Prevention Lifeline. Retrieved fromhttps://www.usatoday.com/story/news/2018/09/10/suicide-hotline-national-suicide-prevention-lifeline-what-happens-when-you-call/966151002/
George, R. (2013, August 21). Antoinette Tuff: Meet the Woman Who Prevented a Mass School Shooting Yesterday. Retrieved fromhttps://mic.com/articles/60379/antoinette-tuff-meet-the-woman-who-prevented-a-mass-school-shooting-yesterday#.zOAJaFkR8
Godlasky, A., & Dastagir, A. E. (2018, December 21). Suicide rate up 33% in less than 20 years, yet funding lags behind other top killers. Retrieved from https://www.usatoday.com/in-depth/news/investigations/surviving-suicide/2018/11/28/suicide-prevention-suicidal-thoughts-research-funding/971336002/
Gramlich, J. (2019, January 03). 5 facts about crime in the U.S. Retrieved from https://www.pewresearch.org/fact-tank/2019/01/03/5-facts-about-crime-in-the-u-s/
National Domestic Violence Hotline. (2019, February 27). National Domestic Violence Hotline Projects Three Million Calls One Year Earlier Than Expected. Retrieved from https://www.thehotline.org/2013/01/29/national-domestic-violence-hotline-projects-three-million-calls-one-year-earlier-than-expected/
Audio clips utilized during the speech:
ABC News: The Horror Behind the Georgia School Shooting
https://www.youtube.com/watch?v=LEErwwPjpHA
Story at the end of the speech as read by Jack Kornfield
https://beherenownetwork.com/jack-kornfield-heart-wisdom-ep-92-stories-that-open-the-mind-mend-the-heart-and-lead-to-joy/
Original music, used: 
"Shades of Currency" [Instrumental] from Archetypes by PAWL
"Low Flyin' Bird from Mangy Love by Cass McCombs