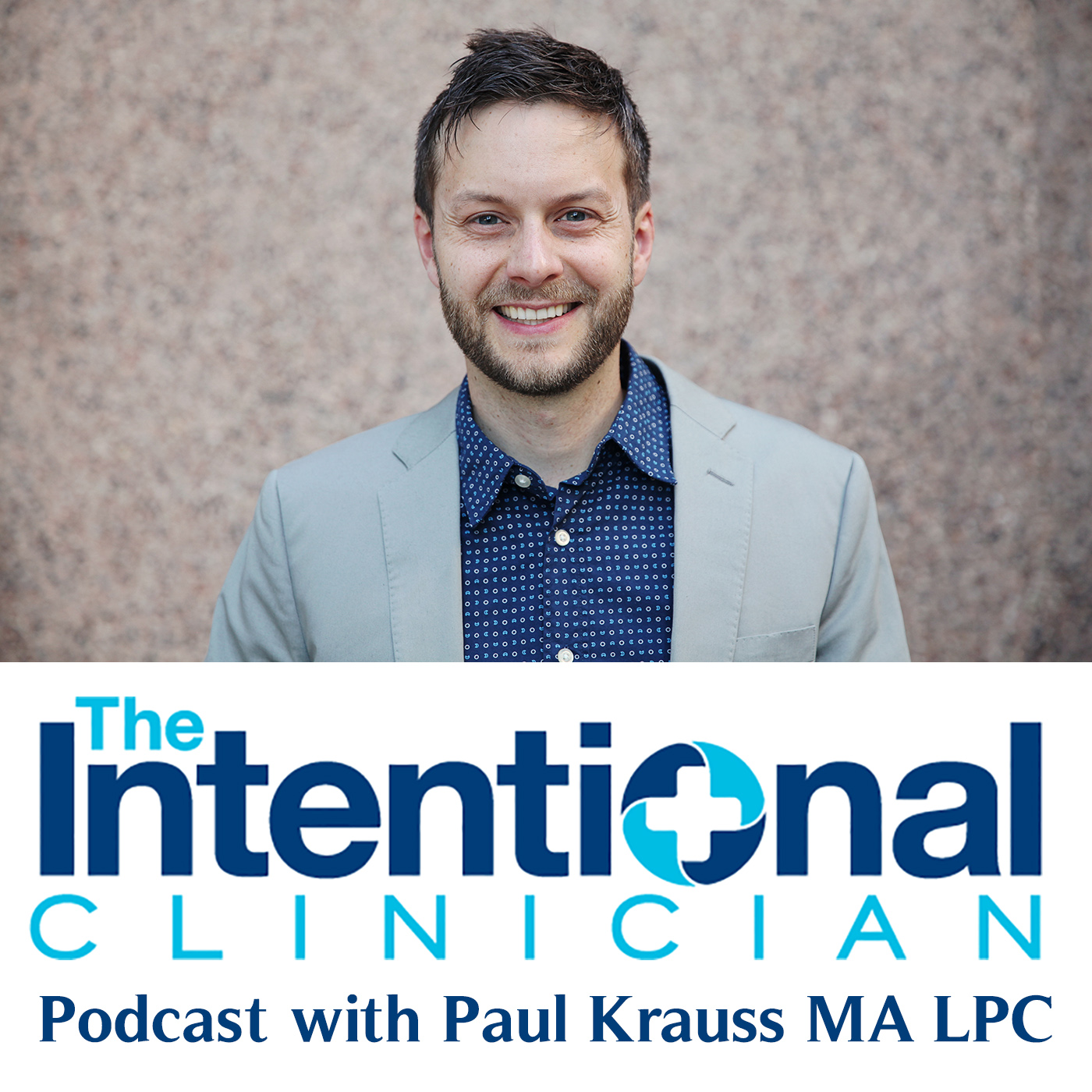 Randy Webb MA MC LPC LMHC returns to the Intentional Clinician to discuss Dr. Bruce Perry M.D., Ph.D's Neurosequential Model. Randy and host, Paul Krauss MA LPC, explain what the Neurosequential Model is and discuss the immense amounts research by Dr. Bruce Perry and other leaders in the fields of trauma-informed care and neurobiology. Randy and Paul discuss possible applications for the Neurosequential Model and the emerging research on trauma, stress, and the human nervous system in the fields of psychotherapy, health care in general, education, the justice system, government policy, and more. Randy and Paul discuss cultural barriers and the older system of medicine, compared to the emerging Trauma-Informed Care and its implications for our communities and how we live. Further discussed is how the emerging research of neurobiology and the human nervous system could actually bring out positive ideas and promote methods that could help people live more fulfilling lives. In fact, the emerging research on the nervous system and Dr. Perry's Neurosequential Model has implications far beyond healthcare and if understood and applied with care--it could shift culture and promote more unity among the human race.
 Also discussed: Bert Powell MA, Human Development, Emotional Regulation, Brain Organization, Protective Factors, Adverse Childhood Experiences Study, Early Childhood Developmental Trauma, Nervous System Development, Environment and Community, Brain Structure, Attachment, Empathy, Mirror Neurons, Counseling, Peter Levine Ph.D., Counseling Research, Scott Miller Ph.D., The Child Trauma Academy, Therapeutic Group Homes, Trauma Informed Care, Violence, Stress, Working with Caregivers, Dosages of Change and Stress, Strength-Based Approach versus Pointing out Pathologies, The Justice System, Education System, the limits of the diagnostic system, the limits of behaviorism, root causes of acting out, Dissociation, Explosive Behaviors, Adaptive Information Processing Model, Human Relationships, Diversity, Uniting the Opposites and more.

Randy Webb MA MC LPC LMHC works in Phoenix, AZ as a Private Practice Counselor, TRN/ HAP EMDR Facilitator, and a learning consultant for a large behavioral health organization in Maricopa County Arizona.
Paul Krauss MA LPC is the Clinical Director of Health for Life Grand Rapids, home of The Trauma-Informed Counseling Center of Grand Rapids. Paul is also a Private Practice Psychotherapist, EMDRIA Consultant in Training (CIT), host of the Intentional Clinician podcast, Behavioral Health Consultant, Clinical Trainer, and Counseling Supervisor. Paul is now offering consulting for a few individuals and organizations. Paul is the creator of the National Violence Prevention Hotline (in progress)  as well as the Intentional Clinician Training Program for Counselors. Questions? Call the office at 616-200-4433. 
If you are looking for EMDRIA consulting groups, Paul Krauss MA LPC is now hosting weekly online and in-person groups.  For details, click here.
Follow Health for Life Grand Rapids:
Instagram   |   Facebook     |     Youtube
Learn more about Dr. Bruce Perry M.D., Ph.D's work below:
http://teacher.scholastic.com/professional/bruceperry/
https://www.cpe.rutgers.edu/trauma/docs/Dr-Bruce-Perry-Bio.pdf
https://en.wikipedia.org/wiki/Bruce_D._Perry
Original music:
"Shades of Currency" [Instrumental] from Archetypes by PAWL
"Smaller Rivers" from Sam Prekop by Sam Prekop
"A Cloud to the Back" from Sam Prekop by Sam Prekop
"Any Day" from Any Day by The Sea and Cake